Malaysia was marked the one of the country for the K-pop band Nu'est to held their first showcase after debuted in 2012, and now they are back again to our country to fulfill an unofficial promise made by the group when they said they will be back again soon! Boyband that consists of 5 charming & talented members ; ARON, JR, Baekho, Minhyun & Ren is back again with NU'EST 2019 Concert: SEGNO at Kuala Lumpur, Malaysia held at Malawati Indoor Stadium on Sept 7th, 2019
For Malaysian L.O.V.E (fanclub name for NUEST), the group is actually not taking too long for them to come again to the country. NUEST W which consists of JR, ARON, Baekho & Ren is one of the line-up of K-Wave 2 Music Festival in 2017 and having to know that Malaysia also included in the SEGNO tour overjoyed Malaysian L.O.V.E! As scheduled, the concert kick off at 6pm, as Stadium Malawati filled with loud cheers from the fans & marked another memories of them performing in complete quorum in Malaysia.
Opening the show with HELLO, quintet of 7 years experience proven living that hard work never betrayed. It showned in their performance with minimal backdrop & dancers, their impressive LIVE vocals itself is one of their strength that will blown you away plus charismatic dance routines executed flawlessly making them currently one of the top male groups in South Korea.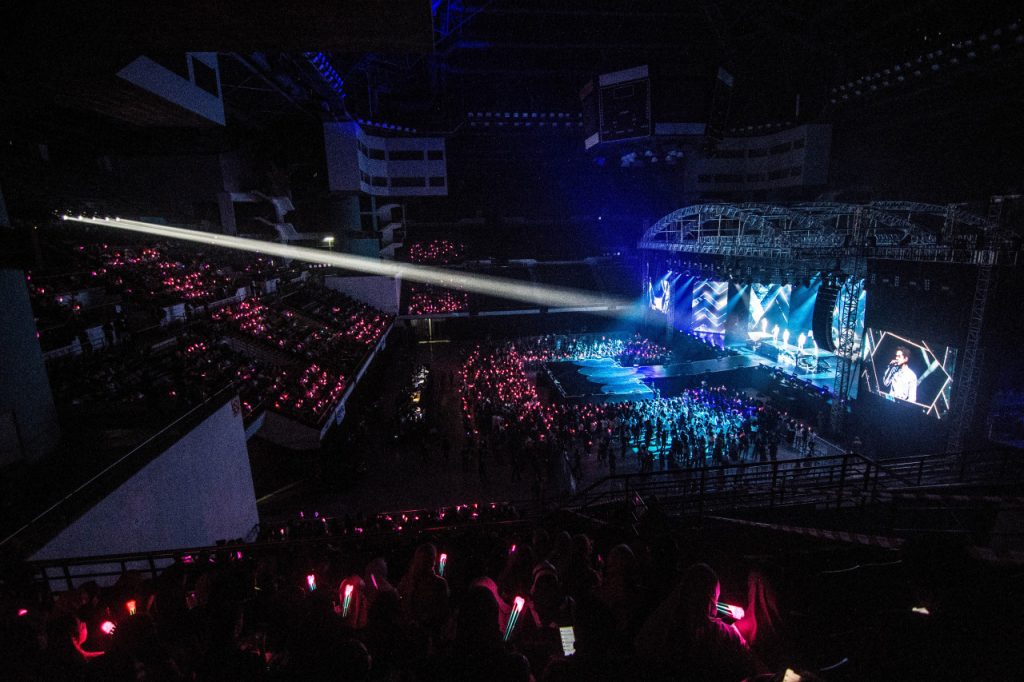 In our personal opinion, if someone didnt know who is NUEST and how is their music, attending SEGNO concert would actually summarize of what they are and what kind of music they brings with their name known by urban electro band. 25 songs in the setlist which consists of not only their legendary debut song FACE, their latest BET BET that secured triple crowns on Gaon Chart for the week of April 28 – May 4 by topping the album chart, digital download chart, and BGM chart after its release is included and also not to forget their solos song fully packed into the setlist.
The highlight of the concert is definitely the time when they start to perform their own SOLO stage. BAEKHO as the musician of the group showcased his honey-like voice with emotional stage of 'Happy Till Now'. ARON taking over the stage next with cheeky-jazz-like rendition of 'Good Love' making all the fans fangirling with his voice & charisma on stage. Eventhou he is absent from the group for 1 year and a half, Minhyun proved that he is always in the track and on the same level with the other four, naturally taking the stage as NUEST Minhyun, he charmed with Universe, wishing all happiness for the his beloved one, LOVE. The moodmaker of the group Ren showed off his sexy side in Paradise that featured giant bed with red light luminating plus sensual yet charismatic dance routine. Last but not least, leader JR performed I Hate You, rock infused song highlighting his ability as main dancer & rapper of the group causing an uproar the whole stadium! Phew, talk about real talented group!
2 hours pass just like that and for the crowd, NUEST has indeed showcased a variety of impactful performance and leaving them with sweet memories and somewhat quite deep of post-concert depression.
Mykpophuntress would like to thank IME MALAYSIA & PLEDIS ENT for the invitation. See you at the next event!
Set list of the show :
Hello
Love paint
Overcome
Love without love
Look
Real love true love
I'm bad
Daybreak
Happy till now
Good love
Universe
Paradise
I hate you
A little bit more
Onekis2
My heaven/lost & found
VVITH
Pretty
Face
Action
Beautiful ghost
If you
A song for you
Not over you
Hey love