"We Do" song and music video kick off Prudential's "We DO Well Together" campaign, reflecting our focus on health and wellness
KUALA LUMPUR, 13 April 2021 – Prudential and K-pop super group SuperM are launching the "We DO" music video to drive optimism and encourage people to stay fit and healthy in a fun way. Earlier this year, the insurer announced its collaboration with SuperM to launch a new campaign – We DO Well Together – to encourage people across Asia to stay well and healthy, and have fun doing it.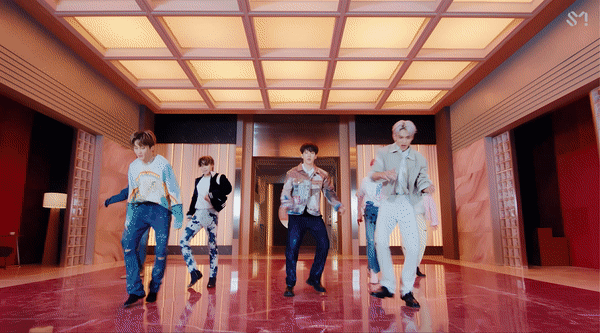 "We DO" reinterprets the easy and fun melody-based retro disco genre with the dynamic and futuristic colours of SuperM. The lyrics contain the message, "Let's all be 'one'", encouraging everyone to get on their feet and move to the beat as they dance to this exciting song. The new song also aims to spread positive energy by emphasising not only physical health but also mental wellness as part of the Prudential and SuperM collaboration.
The launch of the "We DO" song and music video will be followed by Prudential's "We DO Dance" initiatives across Asia. "We DO Dance" is a series of health and wellness initiatives designed to offer people a fresh perspective and approach to managing their health and wellbeing.
In Malaysia, Prudential Assurance Malaysia Berhad (PAMB) is running the #WeDoDanceChallengeMY from 10 April to 15 July to get Malaysians to dance their way to wellness. The public are invited to join #WeDODanceChallengeMY via social platforms such as TikTok, Instagram and Facebook. Alternatively, they can participate in the "Dance for Wellness" community on the Pulse by Prudential (Pulse) app, where they have a chance to win more prizes and get access to more exclusive content.
Participants stand to win exclusive SuperM merchandise and a ticket to a virtual event with SuperM, exclusively sponsored by Prudential. All they have to do is dance to the "We DO" song or express other ways of enhancing wellness with the song.
Eric Wong, Chief Customer & Marketing Officer of PAMB said, "Prudential is going beyond the provision of protection to helping people live well, for longer. We are proud to partner with SuperM as their healthy and energetic approach to music and performance is in line with Prudential's "We DO" spirit, which celebrates the drive and optimism in today's generation".
He added, "The initiatives we have lined up aim to bring people together to build dance and fitness communities through social media channels and our all-in-one health and wellness app Pulse. Living well starts at home and all the activities under this campaign inspire people to have fun and keep fit, right in the comfort of their home".
Malaysians can stay updated with all the "We DO Well Together" campaign activities on PAMB's website, http://bit.ly/WeDODanceChallengeMY, and/or download PAMB's Pulse app to be part of the "Dance For Wellness" community.
Watch the "We Do" music video here: https://youtu.be/45eaXV6CJOk.
About Prudential Assurance Malaysia Berhad
Prudential Assurance Malaysia Berhad (PAMB) is a leading and innovative insurer, serving the savings, protection, and investment needs of Malaysians by offering a full range of financial solutions through its branches, agency force and bancassurance distribution partners network nationwide.
Its purpose is to help people get the most out of life by making healthcare affordable and accessible, protecting people's wealth and growing their assets, and empowering its customers to save for their goals.
PAMB was established in Malaysia in 1924 and is a subsidiary of Prudential plc, which was founded in London in 1848. Prudential plc is an Asia-led portfolio of businesses focused on structural growth markets.
Prudential plc is not affiliated in any manner with Prudential Financial, Inc, a company whose principal place of business is in the United States of America.
About Pulse
Pulse by Prudential is a digital health app and the first of its kind in the region to offer holistic health management to consumers. Using AI-powered self-help tools and real-time information, the app serves as a 24/7 health and wellness partner to users, helping them prevent, postpone, and protect against the onset of diseases. Pulse is part of Prudential's region-wide strategy to provide affordable and accessible healthcare to everyone across Asia by leveraging digital technologies and best-in-class partnerships.
Pulse by Prudential was launched in Malaysia in August 2019 and is now available in a total of 11 markets in Asia. It is supported by a growing suite of regional and local service providers such as Babylon Health (symptom checker and health assessment), Tictrac (personalised wellness services), DoctorOnCall (online consultation) and AIME (dengue outbreak predictor).
The Pulse mobile app can be downloaded for free from Apple and Google Play stores.
Pulse is owned and operated by Pulse Ecosystems Pte Ltd, a wholly-owned subsidiary of UK-based Prudential plc. Existing services, including medical and health services on the Pulse app are provided by third-party partners, and not Prudential.