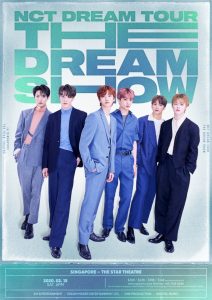 KPOP boy band NCT DREAM will be holding their 1st solo concert tour "NCT DREAM TOUR "THE DREAM SHOW" – in SINGAPORE" on 15 February 2020 at The Star Theatre, The Star Performing Arts Centre!
Tickets is priced $268, $228, $188, $148 and will go on-sale on 22 December 2019 (Sunday) at 12:00pm via APACTix ticketing channels:
• Online: www.apactix.com
• Hotline: +65 3158 8588
• Box Office: Singapore Indoor Stadium / The Star Performing Arts Centre Box Office
• Outlets: SINGPOST outlets island wide
Singtel mobile customers enjoy exclusive priority sale on 21 December 2019 (Saturday) from 10:00am to 11:59pm.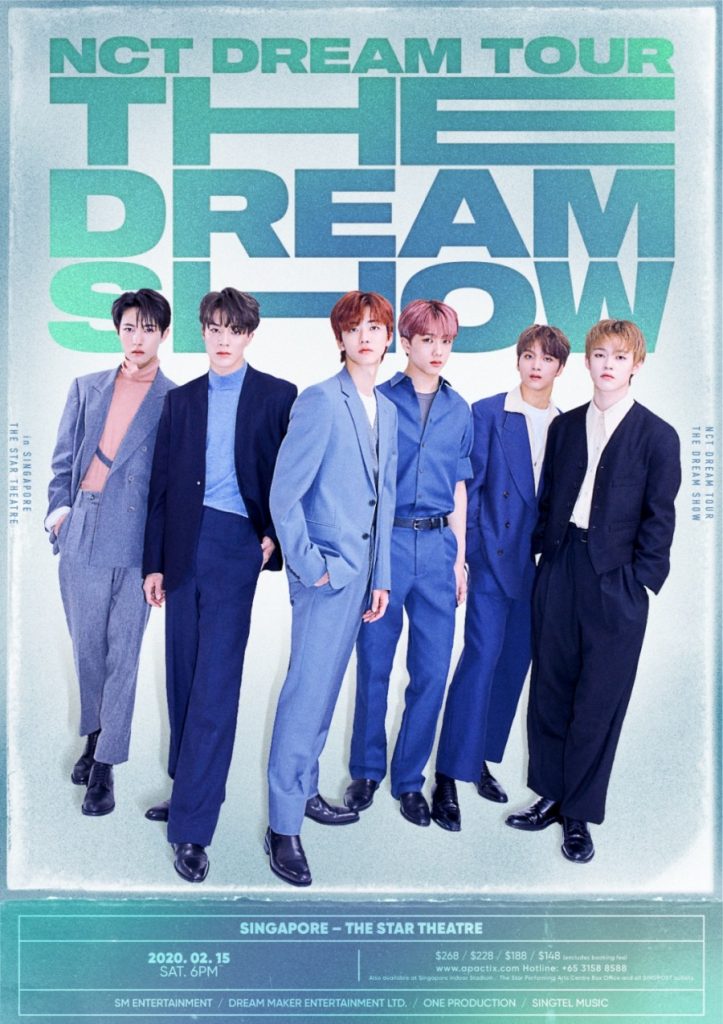 For more info, please visit www.singtel.com/NCTDream
About NCT DREAM:
NCT DREAM is the teenager unit of South Korean Boy Group NCT. The current members consist of Renjun, Jeno, Haechan, Jaemin, Chenle and Jisung.
The group released their third EP "We Boom" in July and achieved good results around the world. The EP topped iTunes chart in 27 countries, ranked No.1 on China biggest music streaming platform QQ Music Korean music chart, and No. 3 on Billboard Social 50 Chart. Additionally, NCT DREAM also became the first Asian artist to rank on Billboard's '21 Under 21' list for 2 years in a row, showing off their global strength.
Having shown off their diverse charisma through their songs "Chewing Gum," "My First and Last," "We Young," "GO," "We Go Up," and "BOOM,", NCT DREAM finally announces their first concert tour which kicks off from Seoul, Jangchung Arena followed Bangkok and Singapore on 15 February 2020.
In this one-night-only show in Singapore, the group will be putting up a bright and lively yet highly energetic performance which will definitely fascinate their fans and leaves a dreamy memorable night for all!