Known for releasing one hit after another since debut, the 4 ladies from the same agency that produces Big Bang and 2NE1, YG ENTERTAINMENT: BLACKPINK finally made their mark here in Malaysia for a solo concert; BLACKPINK 2019 WORLD TOUR [IN YOUR AREA] KUALA LUMPUR. Organized by MACPIEPRO, the show were extended to two days from 23rd to 24th February over the weekend after receiving an overwhelming response from the fans.
Once the clock hits 6.00 pm, Blackpink opens the show with their hit song DDU DU DDU DU that has earned the title of the most-viewed music video in 24 hours on Youtube followed by FOREVER YOUNG. BLACKPINK proved their hyped presence as the first female kpop group to have four number-one singles on Billboard's World Digital Song Sales chart right on the bat.
Four of them casually speaks and talked throughout the concert without even needing a translator! Accompanied by a live band, BLACKPINK took the concert into another level by having not only to dance powerfully but also singing a lullaby for their BLINKs with the remix of STAY and REALLY reggae version.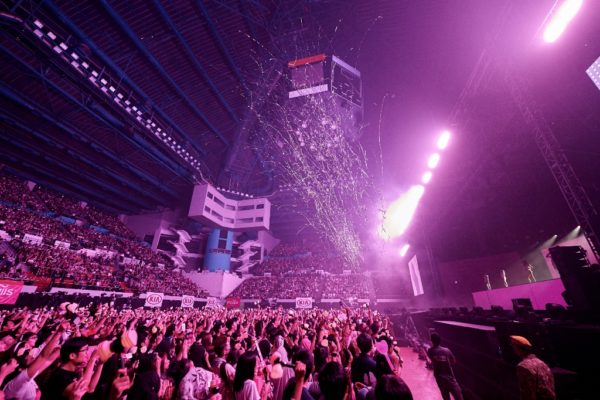 The highlight of the concert is definitely the time when they start to perform their own SOLO stage. Jisoo led the stage with a beautiful song by ZEDD – CLARITY before Lisa danced the stage away with TAKE ME by MISO and SWALLA by Nicki Minaj & Ty Dolla $ign. ROSÉ proved that she is indeed the main vocal of the group by showcasing her vocal through LET IT BE, YOU & I (Park Bom) & Just Look At Me (Taeyang). The solo stage comes to a completion with the famous SOLO performance by Jennie causing an uproar the whole stadium.
2 hours pass just like that and for the crowd of 8,000 people, BLACKPINK has indeed showcased a variety of impactful performance and leaving them with sweet memories and somewhat quite deep of post-concert depression.
MyKpopHuntress would like to thank MACPIEPRO for the invitation to BLACKPINK 2019 WORLD TOUR [IN YOUR AREA] KUALA LUMPUR.
Setlist
1. DDU DU DDU DU
2. FOREVER YOUNG
3. STAY remix ver.
4. WHISTLE
5. CLARITY – JISOO
6. INTRO + TAKE ME + SWALLA – LISA
7. LET IT BE + YOU & I + JUST LOOK AT ME – ROSÉ
8. SOLO – JENNIE
9. KISS & MAKE UP
10. SO HOT
11. PLAYING WITH FIRE
12. REALLY reggae ver.
13. SEE YOU LATER
14. 16 SHOTS
15. BOOMBAYAH
16. AS IF IT'S YOUR LAST
17. DDU DU DDU DU – ENCORE
18. STAY original ver.- ENCORE