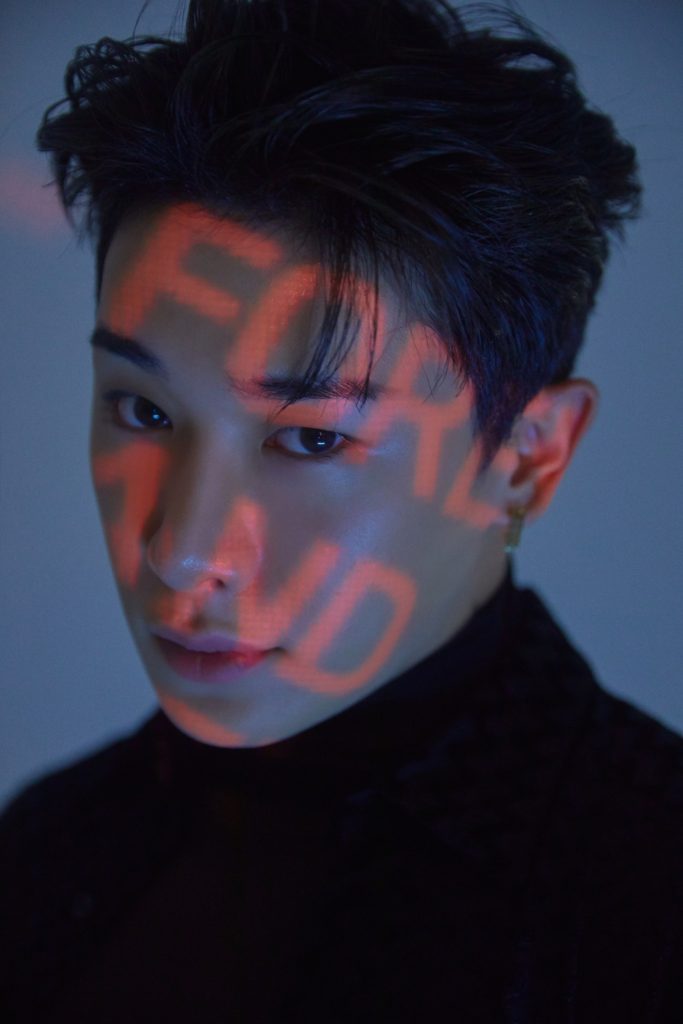 2021 KRUSH ON : K-POP RUSH ON YOU WONHO ONLINE FAN MEETING "Wanna come over my place_EP1.WONHO"
Malaysia and Singapore Wenee long-awaited online fan meeting has finally came. We will be giving fabulous memories to WONHO and his fans, Wenee in 60min through online fan meeting! This fan meeting "Wanna come over my place?" with the artist WONHO, will be happened via online, on JUNE 27,2021 (Sun) 8:00PM (KST).
Event time taken is a 60 minutes live online. Online sales will be available from JUNE 11 (6:00p.m.) to JUNE 26 (5:00p.m.) , via BOOKMYSHOW https://my.bookmyshow.com
Ticket Type:-
STANDARD (Ticket quantity: No limit)
RM 128 (additional RM4 for ticket booking fees)
LIVE TICKET + Digital Goods (2 types of mobile phone wallpapers via email)
We also have a gift giving event, consists of 2 types. First type is a lottery event. Prizes will be i) voice alarm message (30 people) and ii) video greeting message (30 people). Second type will be a participation event, comes with signed polaroid (5 people), and signed poster to (5 people).
*Both gift giving event winners will be selected randomly by LUCKY DRAW*
Fans can check the official SNS as below, on how to participate in the gift giving event. (To be announced on JUNE 15)
Facebook https://www.facebook.com/KrushOnOfficial
Instagram https://www.instagram.com/krush_on_official/
Twitter https://twitter.com/Krush_On
Facebook https://www.facebook.com/YXENTERTAINMENT
Instagram https://instagram.com/yxentertainment?utm_medium=copy_link
Twitter https://twitter.com/yxentmalaysia
For the redemption, after purchasing the ticket, you may go to *URL* for live streaming on performing date. By entering the redeem code you have received, you may enjoy the show with WONHO.
Process:-
Purchase ticket on WONHO landing page on BOOKMYSHOW
Finish the order and complete payment, you will receive a confirmation mail. The streaming URL and redeem code will be attached in the mail.
On the event date, after click in the streaming URL, you have to enter the redeem code.
After completing redemption, you may enjoy the show with WONHO.
We sincerely invite all the WENEE, to play and have fun with WONHO!